Virtual Room for the Day 1 - Zoom
Download or see the programme of the event
The event is free - Please register here
The rapid evolution of technology and learning is offering new ways to new knowledge and educational practice. Technology can help people in meeting their psychological needs in everyday life promoting human well-being. Psychology, Learning, ad Technology Conference (PLT) aims to explore learning paths that incorporate digital technologies in innovative and transformative ways and the improvement of the psychological and relational life, in this triple helix between psychological studies, educational and pedagogical practices and technology opportunities. The conference includes topics about the methodology of application of the ICT tools in psychology and education: from the intersection between emotion and learning to the application of artificial intelligence in education; from the teaching, learning, and assessment strategies and practices to the new frontiers on Technology Enhanced Learning. This Second Edition of PLT is free, thus no fee is required. It is open to all researchers, including early stage researchers, that are encouraged to apply. Indeed, PLT aims to promote a community of practice in this field, offering different perspectives from multidisciplinary fields (e.g., psychology, education, computer science).
Keynote speaker of the conference will be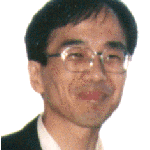 Nakayama Minoru (Tokyo Institute of Technology)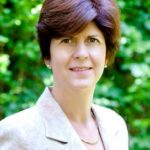 Judith Kormos (Lancaster University),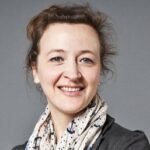 Katharina Meyerbröker (Utrecht University)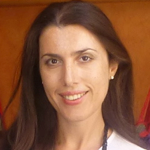 Maria Perifanou (University of Macedonia).
PLT is organized by University of Foggia and will be held in Foggia (Italy) on November 17-18, 2022.
The Program Committee requests original papers on the Topics of the PLT Conference. All submitted research contribution must be written in English (UK).
All proposed papers must be submitted in PDF format using the PLT conference management systems through EasyChair. Check the term and conditions for publication and the Submission Guideline: http://pltcono.cluster030.hosting.ovh.net/index.php/guide-for-submission/
Format
All papers must be formatted according to the Springer CCIS templates. General information for authors can be found here https://www.springer.com/gp/computer-science/lncs/conference-proceedings-guidelines
The authors must use the template available on the conference website (http://pltcono.cluster030.hosting.ovh.net/index.php/guide-for-submission/).
Papers are accepted in the following format:
– full papers (>=12 pages, 400 words per page based on CCIS format)
Review process
All submissions will be peer-reviewed by at least three experts in the field that are part of the Program Committee and/or external reviewers. Each paper will be refereed based on innovative degree, scientific relevance and quality.
A selection of papers presented at the PLT conference will be published on Proceedings abstracted/indexed in DBLP, Google Scholar, EI-Compendex, Mathematical Reviews, SCImago, Scopus.
Paper submission deadline: 30 September 2022
Extended deadline: 11 October 2022
Acceptance notification: 21 October 2022
Deadline for final papers: 11 November 2022
Paola Angelelli
Università del Salento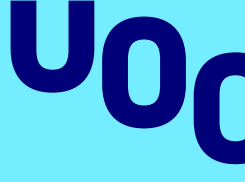 Elena Barberà
Universitat Oberta de Catalunya
Linda Cassibba
Università di Bari
Giovanna Celia
Università di Foggia
Raffaele Di Fuccio
Università di Napoli Federico II
Stefano Di Tore
Univesrità di Salerno
Chiara Valeria Marinelli
Università di Foggia
Antonio Javier Criado Martín
Facultad de Educación Unir
Lucia Monacis
Università di Foggia
Paola Palladino
Università di Foggia
Annamaria Petito
Università di Foggia
Tiziana Quarto
Università di Foggia
Thomas Ryan
Nipissing University
Dolores Rollo
Università di Parma
Francesco Sulla
Università di Foggia
Giusi Antonia Toto
Università di Foggia

If you have questions regarding this Conference or submission, please contact plt.conference2022@gmail.com